Declarations of
Insanity
This page updated September 8, 2016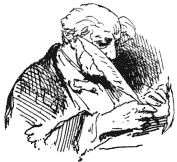 This is not a pleasant subject, but in looking for your ancestors, you cannot just sugar-coat the data, bad things happened.
Declarations of insanity were normally done through probate court and that is where the records are held.
As the older obituaries were much more informative then today's obituaries, they included much information about
when a person was declared or where they were sent. In some cases, it also mentions their siblings.
For the most part, the person's listed below were found in the obituaries and are mainly from Morgan County, but there are a few from Owen County as well.
I have no proof other then the sources listed here with the exception of a few in my own family lineage.
These are not in alphabetical order as I am still collecting them. So PLEASE, PLEASE look through the entire list. As well, the counties are NOT divided.
I have done my best to list just where these persons lived.
As with everything else on the website, these are listed as simply another avenue to locate your ancestor.






Ludricrous Reasons to be Judged Insane 1864-1889
Person
Date
Residence
Details
Source

Dennis Rodell HARRISON

October 1892
Jackson twp, Owen County
Father requests admission of son to state asylum
Commissioner Book 13, p. 495
John WELCH

January 8, 1880
Wallace Junction,Taylor twp, Owen County
Declared insane and application made for his admission to the asylum. His malady is attributed to intemperance in the use of whisky and tobacco.
Indianapolis Sentinel; January 8 1880

Willie Caldwell SPENSE

March 1891
Owen County
Father requests admission of son to state asylum
Commissioner Book 13, p. 342

Early ORAN

December 1892
Owen County
Commissioners ordered that Early Oran, an insane person, be taken to the county asylum.
Commissioner Book 13, p. 519

Milton BALDWIN

1870-1879
Owen County
Was declared insane during this time and died prior to 1880
Family Data Files

Thomas Stockton LOCKHART

January 1881
Morgan Twp, Owen County
was admitted to Central State Hospital
Insanity Affidavits

James HARDEN b. 1851

1870
Owen County
XXXXXXXXX
Asylum Records

Josiah HIXON b. 1845

1870
Owen County
XXXXXXXXX
Asylum Records

Sarah TABOR b. 1821

1870
Owen County
XXXXXXXXX
Asylum Records

Becky HILL b. 1830

1870
Owen County
XXXXXXXXX
Asylum Records

Catharine REDER b. 1838

1870
Owen County
XXXXXXXXX
Asylum Records

Susan SPANGLER b. 1843

1870
Owen County
XXXXXXXXX
Asylum Records

Sarah THOMPSON b. 1850

1870
Morgan County
XXXXXXXXX
Asylum Records

Roland CHILDS b. 1854

1870
Morgan County
XXXXXXXXX
Asylum Records

John MARTIN B. 1884

4/17/1919
Morgan County
left asylum to live with parents-listed as feeble minded
Asylum Records

Andy MURPHY b. 1868

2/29/1931
Morgan County
admitted by Henry Thornberry-listed as feeble minded
Asylum Records

Rebecca CROOKS b. 1840

1860
Putnam County
listed as insane in the 1860 census
Census Records

Lemuel RAGLE b. 1838

1860
Putnam County
listed as idiot in the 1860 census
Census Records

Joseph MILLER b. 1830

1860
Putnam County
listed as insane in the 1860 census
Census Records

Michael DIGGINS b. 1825

1860
Putnam County
listed as insane in the 1860 census
Census Records

Mary BLACK b. 1836

1860
Putnam County
listed as insane in the 1860 census
Census Records

Elizabeth PETTY b. 1835

1860
Putnam County
listed as idiotic in the 1860 census
Census Records

Lewis JONES b. 1830

1860
Putnam County
listed as idiotic in the 1860 census
Census Records

Margaret Landers b. 1846

1860
Putnam County
listed as idiotic in the 1860 census
Census Records

Samuel KIRKMAN b. 1846

1860
Putnam County
listed as idiotic in the 1860 census
Census Records

William JOHNSON b. 1842

1860
Putnam County
listed as idiotic in the 1860 census
Census Records

John A. ROGERS b. 1848

1860
Putnam County
listed as idiotic in the 1860 census
Census Records

Elizabeth WHITE b. 1830

1860
Putnam County
listed as insane in the 1860 census
Census Records

Crafford COOPER b. 1835

1870
Putnam County
listed as insane in the 1870 census
Census Records

Levy MORE b. 1840

1870
Putnam County
listed as idiotic in the 1870 census
Census Records

Joseph BALLINGER

1899
Morgan County
listed as insane upon his suicide
Obituary

John BASTIN

1892
Morgan County
Died at Asylum in Indianapolis
Martinsville Republican, May 5, 1892

Martha BODENHAMMER

1/26/1882
Morgan County
From Monrovia -- Mrs. Martha Bodenhammer, respected lady of this place, has become insane
Martinsville Republican for Jan. 26, 1882

Sarah BROWN

8/27/1904
Morgan County
died at age 50 at Asylum in Indianapolis
Martinsville Republican, Sept. 1, 1904

John CARDER

1883
Morgan County
John Carder died at the hospital for the Insane, at Indianapolis, February 2nd. He was 87 years old
Martinsville Republican, Feb. 15, 1883

John CHAMBERS

2/1890
Mooresville, Morgan County
Martinsville Republican for Feb. 27, 1890: "John Chambers, a prominent, highly respected farmer near Mooresville, has become insane
Martinsville Republican for Feb. 27, 1890

William CLODFELDER

1885
Morgan County
William Clodfelder, age 28, son of George Clodfelder, died yesterday in the insane hospital in Indianapolis. He has been in the insane hospital for 5 years
Martinsville Republican, Sept. 18, 1890

Lora DeWESS

1902
Morgan County
From Mooresville -- Miss Lora DeWees died Monday at the residence of her aunt, Celeste DeWees. She had been brought home from the Insane Hospital in Indianapolis."(She was 20 years old)
Martinsville Republican, Dec. 25, 1902

Elizabeth DOAN

8/7/1899
Morgan County
Died at age 90"Betsey Doan died yesterday. She has been Insane for several years."
Diary of Elam Harvey for Aug. 8, 1899

James "Edgar" FERGUSON

7/22/1901
Morgan County
Age 39. "The remains of Ed Ferguson, who died at the Insane Hospital, were brought here Tuesday for burial."
Martinsville Democrat, July 26 & Aug. 2, 1901

Edwin FISHBACK

6/21/1881
Near Hall, Morgan County
Age 66 years and 13 days. "Edwin Fishback, a prominent citizen and well to do farmer of Gregg Township near Hall, was taken to the hospital for the insane Monday. Tuesday, while there, he jumped to his death.
Martinsville Republican, June 23, 1881

Lon GREESON

1894
Morgan County
From the Martinsville Republican for Jan. 18, 1894: "Lon Greeson of Indianapolis was taken to the insane hospital in Indianapolis."
Martinsville Republican-1/18/1894

Reese GREESON

1893 & 1899
Centerton, Morgan County
Sept. 21, 1893: "Sheriff Bert Smith went to Centerton Friday and brought back Reason E. Greeson, who was declared crazy. He had tried to commit suicide Tuesday by cutting his throat.From the Martinsville Republican for Dec. 21, 1899:Reason Greeson were taken to the Central Hospital in Indianapolis for treatment.Spent many years at Madison State Hospital for the insane.
Martinsville Republican

Zola MURPHY

12/21/1899
Morgan County
From the Martinsville Republican for Dec. 21, 1899: "Zola Murphy, age 15, from Herbemont, was taken to the Central Hospital in Indianapolis for treatment
Martinsville Republican

Susan HARVEY

1886
Morgan County
From Mooresville -- Mrs. Thompson Harvey was taken to the Insane Asylum last week
Martinsville Republican for April 8, 1886

Samuel HAWK

January 1899
Morgan County
Sam Hawk was taken to the Asylum for the Insane
Diary of Elam Harvey for Jan. 11, 1899

Nathan HEDRICK

1902
Morgan County
"Nathan Hedrick, age 58, died at the insane hospital in Indianapolis Monday.(5-5-1902)"
Martinsville Republican, May 8, 1902

Joseph Milton HOBSON b. 1876

1894
Brooklyn, Morgan County
"Joseph M. Hobson, of near Brooklyn, was taken to the insane asylum Saturday."
Martinsville Republican for May 3, 1894

John KELSO

Oct. 15, 1891
Morgan County
John J. Kelso, formerly a resident of Jackson Township near Morgantown, died at the Central Insane Asylum. He was about 57 years old...
Martinsville Republican

Thomas KOONS

Oct. 16, 1875
Morgan County
From the Indianapolis News -- Thomas Kountz (sic), formerly a business man of Centerton, Morgan County, was found wandering about the streets last evening, insane from financial difficulties. He was taken to the Central Station and today went back...Thomas J. Koons of Centerton, insane, was taken to the Asylum
Martinsville Republican

Nancy LEWALLEN

May 5, 1892
Morgan County
"Alonzo D. Lewallen vs Nancy Lewallen, of un-sound mind. She was declared insane."
Martinsville Republican

William LEWIS

Aug. 18, 1904
Morgan County
Died at Central Insane Hospital, Indianapolis.
Martinsville Republican