The Old
Family Album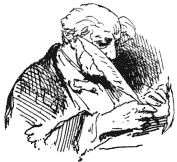 These pages last updated October 21, 2003


This is a particular area of research that I find has a concern that merits everyone's attention. As many of you have yourself sent photo's and have no real idea just who they are or where they were taken, I am certain that most of you can identify with this concern.


I am referring to that genealogist's nightmare of finding an old photo album or perhaps, your parents have one right now sitting on a shelf. You might ask, "Where is the nightmare?"


The nightmare is in the fact that although "mom and dad" know who these people are or perhaps Uncle Clyde knew who some of the others were, YOU have no earthly idea.


As sad as it is, your parents are mortal and one day will no longer be around. At that point, you or another family member will have that photo album, but it may as well be written in another language for all the good it will be to you..


Take some time now and learn who these people are, attempt to talk your parents/family members into naming these photos in such a way that you will know later on just who they are. Prevent others later on from going through your frustration of identifying photos.


If you cannot get someone to actually label the photos for you, perhaps you can use some of the following tips to gain the info for yourself and save it. Conversely, if you have any tips to add to the list, please submit them.

---
Spend the day with your parents/family member looking at the photo albums.
Have a notebook with you and as you view the pages, start with a numbering system on your paper.
Mentally use a system of numbering the photos on the page, whether left to right; top to bottom; whatever is best. Perhaps writing the names on your notebook page in the same format as the photos are in the album. For example: if there are 6 photos to an album page, make six divisions on your notebook just as if the photos were there. Write this information down AS YOU VIEW THE PHOTOS.
If you are lucky, maybe you can borrow the album; scan it into your computer for later use. Place these on a CD if you can. CD's will hold an amazing number of photos, somewhere upwards of 400 (I have one with 800).
The above suggestions will provide for a great visit with family, an informative visit for you and you might also pick up some background family information on some persons.
Most importantly, if you are able to write this information down as you view the photo album, store that information in a safe place as you do your other research material. It will save much time and grief later on.
Another idea, if you have the time or if you notice that your family member has several photos that are not in an album, purchase a photo album for them as a gift. Offer to assist placing the photos in the album. As you are doing this with them, ask who various persons are in the photos.
Not meaning to sound mean or anything, but if you are dealing with a very elderly person; if you wait, they may well forget who those persons are.
In the best case scenario, they may also get an opportunity to relive some of the days of their youth by remembering schoolmates or family members no longer living.




Home

Website Coordinator